Under the leadership of the Secretary-General as Chairman of the United Nations System Chief Executives Board for Coordination (CEB), the 31 Executive Heads that comprise the Board, in 2018, recognized the imperative to integrate and mainstream innovation within and across UN system entities.
In May 2018 (see CEB/2018/1), CEB agreed to develop organization-specific plans to build capabilities to promote innovation, activate innovation partnerships, and create a culture of innovation. To facilitate their decisions, CEB called for the development of an innovation toolkit, to provide leading practices and guidance for reference by UN entities.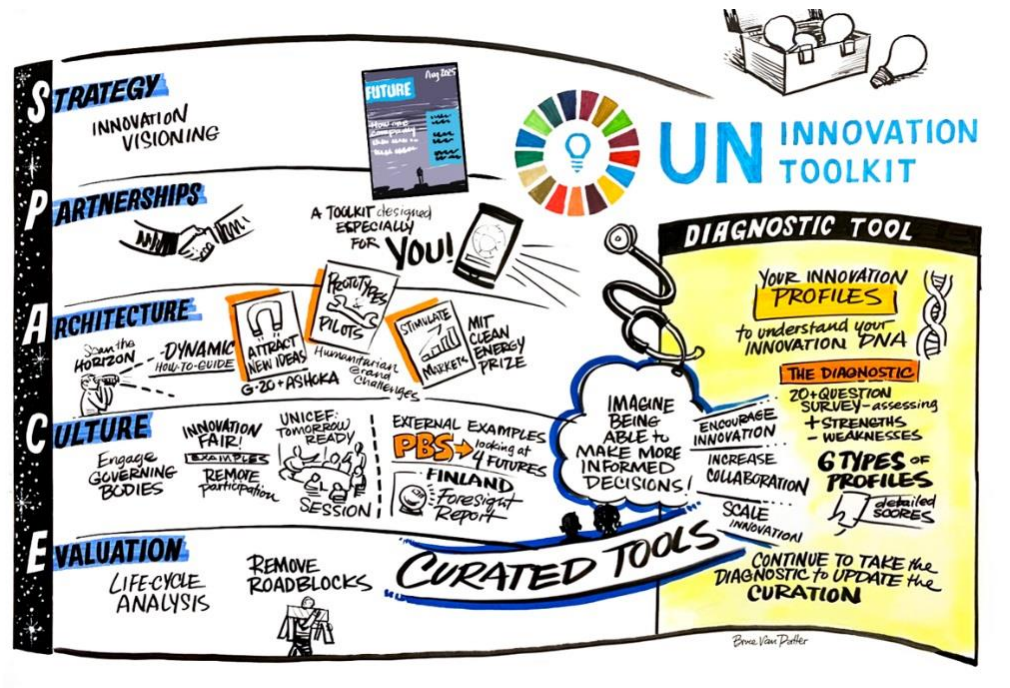 The UN Innovation Toolkit, which was developed in close collaboration with the UN System Staff College (UNSSC), UN Innovation Network and other partners, was formally launched on 21 November 2019 and is now freely accessible. The Toolkit has been entrusted to UNSSC to ensure wide dissemination and integration into relevant capacity building and innovation efforts.
The toolkit, which content is fully informed by both United Nations experiences and leading global practice on innovation, and was tested and validated by practitioners from across the system to ensure that it meets the needs of the United Nations, includes a diagnostic assessment and thematic modules on innovation strategy, partnerships, architecture, culture and evaluation.
Chief Executives Board (CEB)